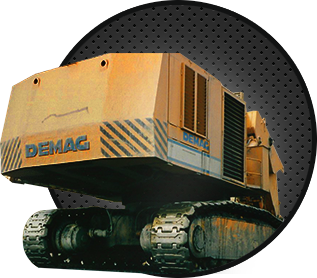 Our customers come first.
Electrodyne® is committed to providing products of the highest quality to the alternator user. Dependability and reliability are not only words we use in our conversations; they are the basis of our philosophy, key elements in our entire operation. It means you always receive the best product possible. When you need the very best, heavy duty brushless Alternator, call Electrodyne®.
We have an alternator for your needs!
Arrow Board, Transit Bus-Motor Coach, Construction-Mining, Emergency Vehicle, Ambulance-Fire truck, Commercial Marine, Railroad, Remote Communications Power and Trucks are only some of the many applications where you will find an Electrodyne® alternator. Electrodyne® is the leader in brushless Alternator design and craftsmanship. Our famous brushless alternators are available from 65 amps to 450 amps, in the following voltage ranges 12v, 24v, 32v, 48v and 64v. We have your alternator ready to ship today, contact us now.
Get the best in the long run!
The Electrodyne® alternator line is unmatched in the industry for its long life and dependability. Ask about our Extended Warranty. Many of our alternators have accumulated 20,000 hours / 1,000,000 miles and more, trouble-free! We offer the lowest cost per hour / mile alternator in the industry. We can prove it!
Call us for the distributor near you!
J & N Auto Electric, Cincinnati OH. Electrical systems specialists, serving the worldwide electrical rebuilding industry and OEM manufacturers with motorized equipment electrical systems, components, and services.
Get the Best, get Electrodyne®